ComforTech®

The ComforTech® system reduces felt recoil by as much as 48% over the competition.
Historically, if you wanted less recoil, you had to make the shot charge lighter or the gun heavier. The ComforTech® system revolutionized firearms technology by taming recoil without adding weight to the gun or using lighter charges.
Benelli created the cutting edge design using computer-aided design (CAD) software programs and computer-aided engineering (CAE) for precise structural calculations.
Previous generations of firearms designers didn't have access to the computer modeling, high-speed photography, and state-of-the-art synthetics used to create this revolution in shooting comfort.
Get Comfortable
ComforTech® Gel Comb Inserts cushion your cheek during recoil. They also have a slick surface that allows your cheek to slide along the comb for increased comfort. Available in 3 sizes, for ComforTech® stocks only.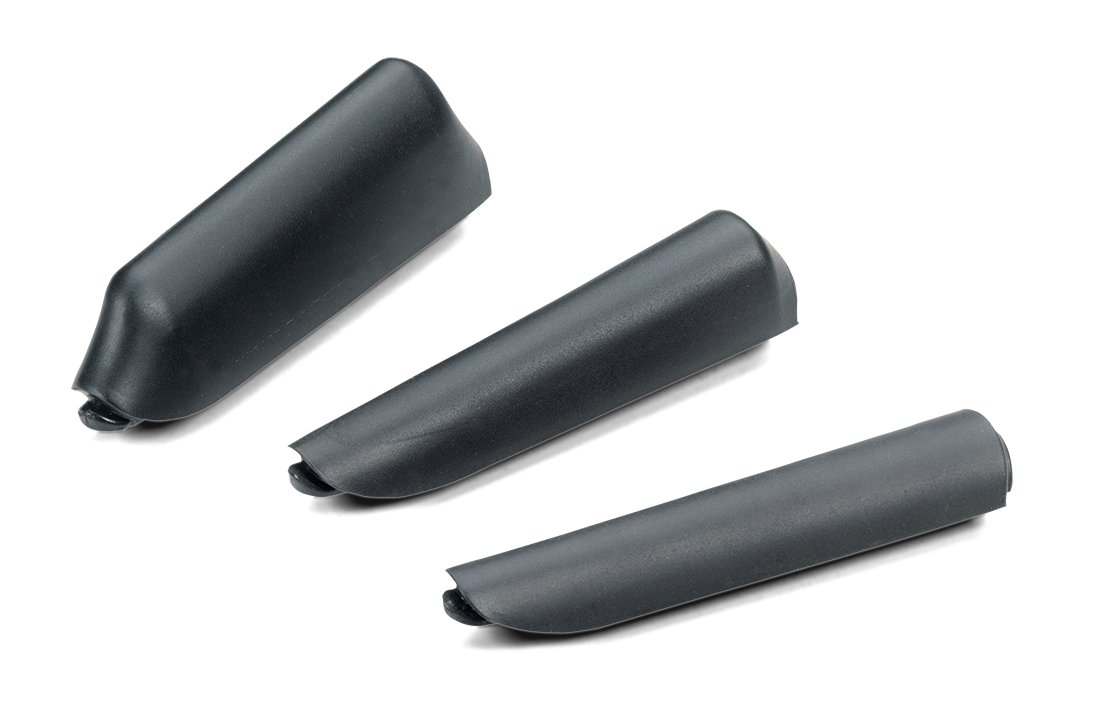 Take the Punch Out of Magnum Loads    
ComforTech® Gel Recoil Pads put more shock-absorbing material against your shoulder to spread recoil. The soft, comfort-fitting pad takes the punch out of magnum loads like no conventional recoil pad can. Optional pads can be used to adjust length-of-pull.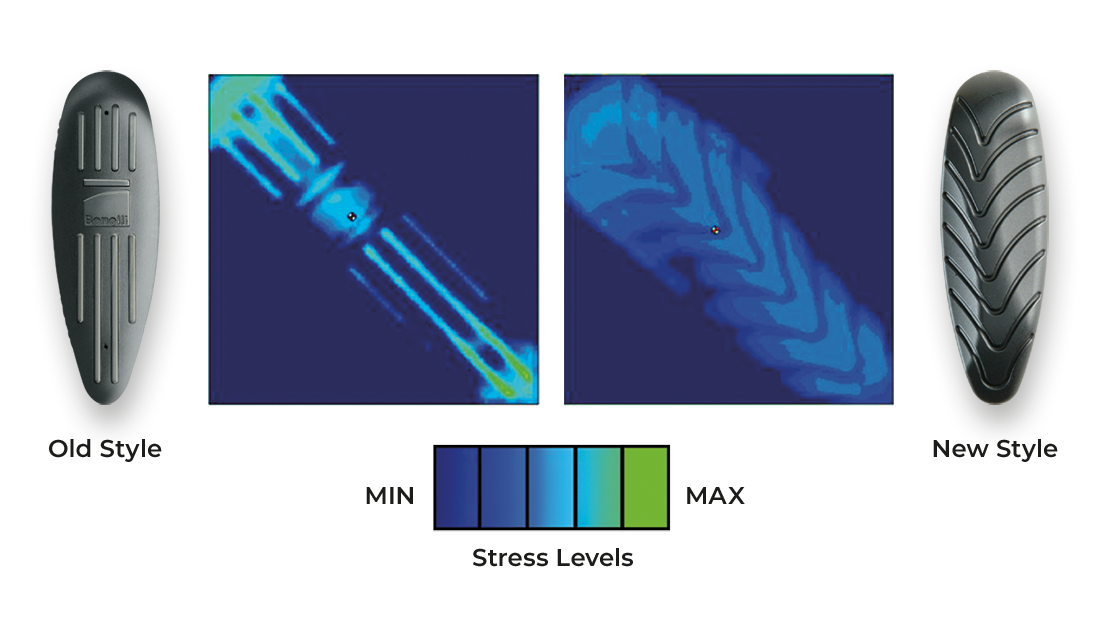 Let the Stock Take the Stress
The original ComforTech® stock, designed around 22 synthetic chevrons, allows the stock to flex and absorb recoil. These recoil-absorbing chevrons form a highly effective recoil barrier.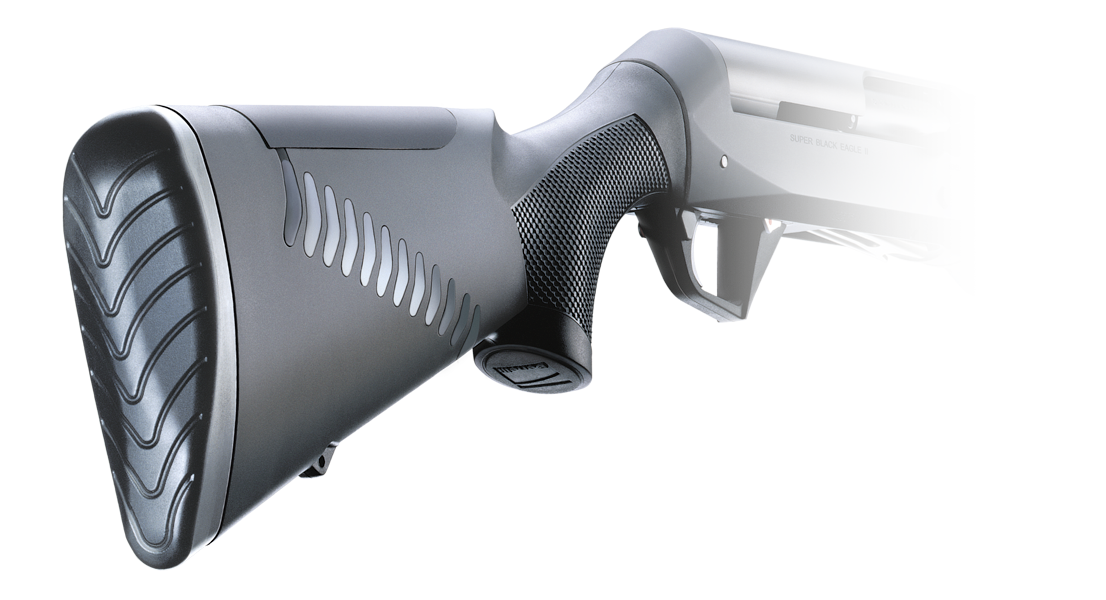 Computer simulation showed Benelli engineers the path of recoil through a gun stock. Blue areas are minimum stress. The ComforTech® stock was computer designed so that even the exterior shell flexes to dampen recoil.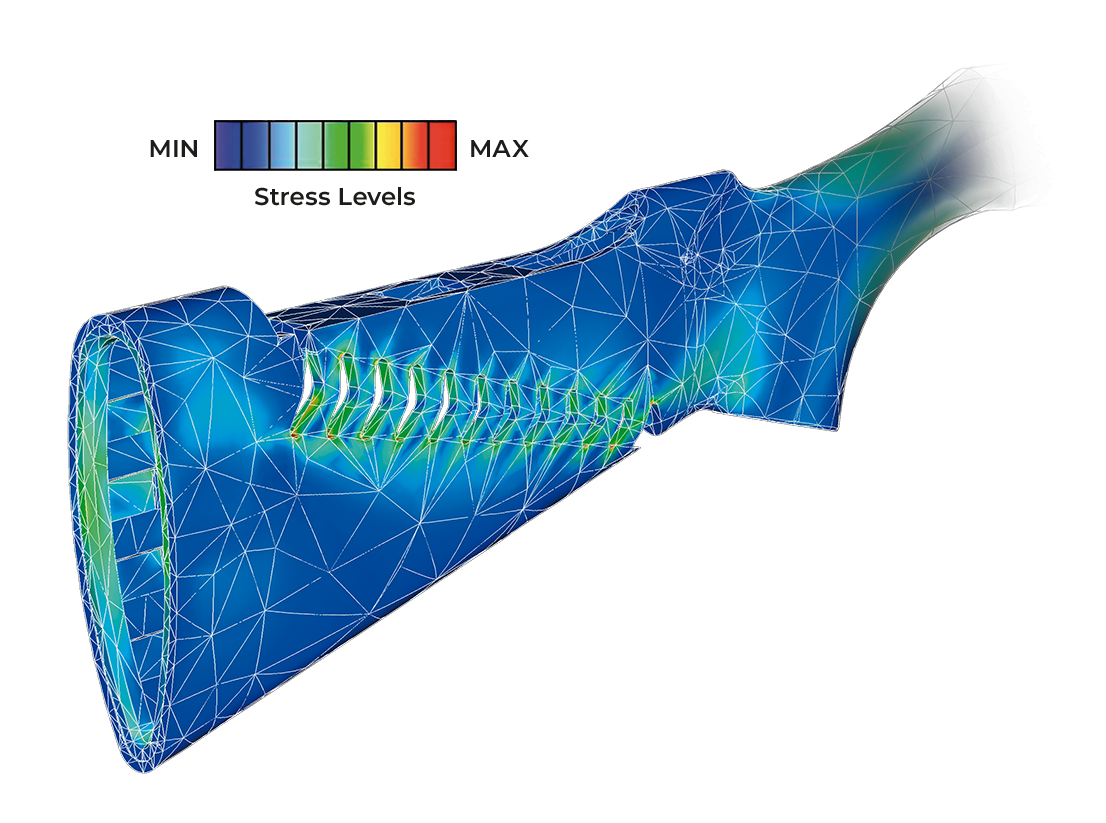 Benelli's technical department uses Computer Aided Design (CAD) software programs for cutting-edge design and Computer Aided Engineering (CAE) for precise structural calculations of the finished elements.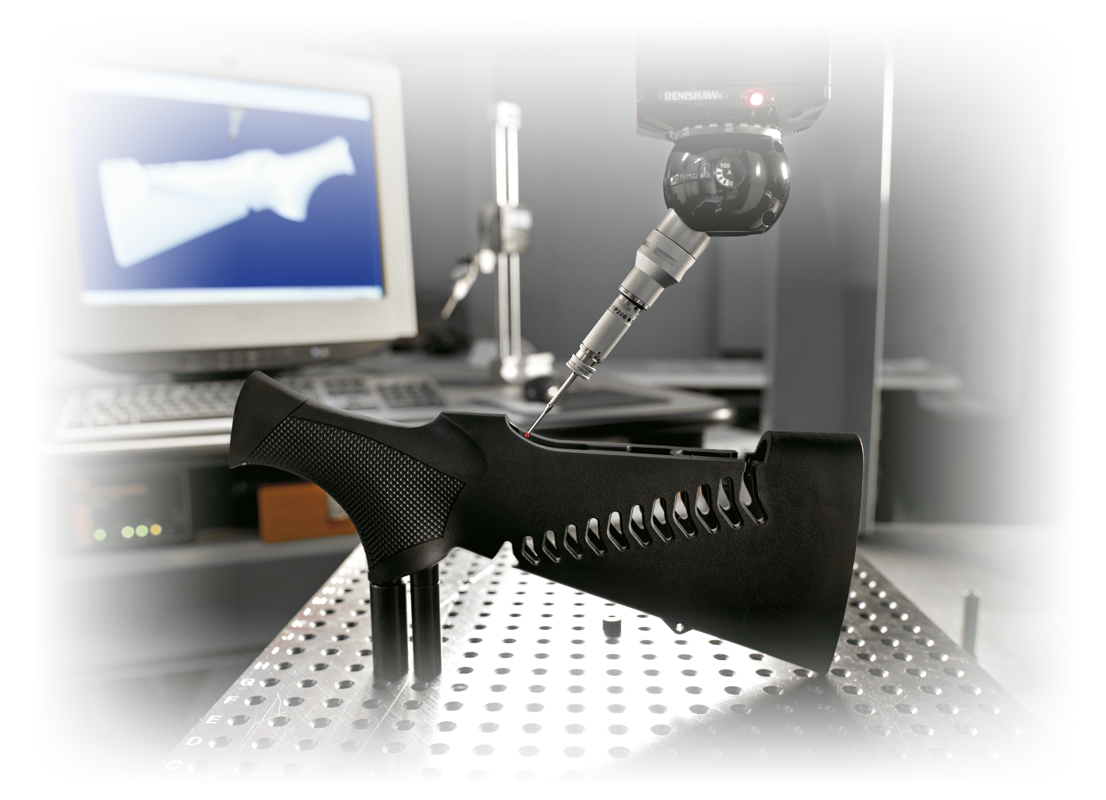 More Technology